Want to be More Involved with DCTC?
Equine Assisted Therapy (EAP) is a professional field in which horses are used as a partner for emotional growth and learning. EAP gives people the ability to have therapy outside the walls of the therapist office. Clients are more apt to talk about problems to an animal while they are performing an activity given to them by the therapist.
Instead of years in counseling we are, in most cases, able to help in six months. DCTC treats the whole family because we feel what affects the client affects the entire family and therefore, helping the individual with mental health issues only alleviates part of the problem.
EAP is a collaborative effort between a licensed therapist, horse professional and the client. The focus of EAP is not riding or horsemanship, it involves activities done on the ground to help the client problem-solve, build confidence, learn to work as a team, build relationships, and improve verbal and non-verbal communication skills.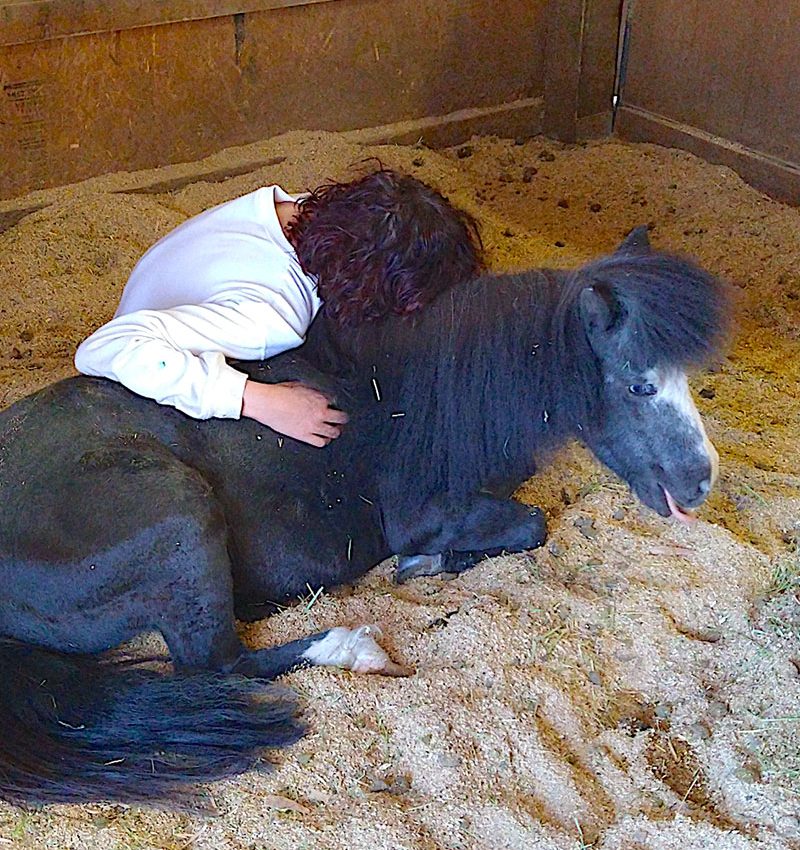 This program has expanded to Health and Human service with child welfare. The fatherhood program reunites fathers with their estranged children, and the meth task force both in Montrose and Delta County spanning 4000 miles helping people get off of methamphetamine, alcohol, and other drugs. We have partnered with CASA to help kids get through the struggles of abuse, or neglect and children are referred through a court order because of delinquency, or trouble with the law. We are expanding and will be parterning with The Veteran Center to help Veterans with PTSD, depression, and readjustment to civilian life.
Dream Catcher Therapy Center offers hope, acceptance, caring, and opportunities to heal, to improve, to learn, to love, to participate, and to understand themselves in a nurturing and non-threatening environment with the help of our powerful partner the horse.
Our clients learn by participating in activities using the horse, then processing the feelings, behaviors, and patterns that result from that particular exercise. The setting is much less threatening and intimidating than that of a therapists office, especially for adolescents, who tend to respond better in a more natural situation. By adding the element of horses and their different personalities and sizes to the dynamics, new situations and experiences are constantly being created.
Please visit the Equine Assisted Growth and Learning Association website for additional information on EAP.
For More Information about Our Mental Health Programs, give us a call @ 970-323-5400 and ask for Tina. We accept most insurance plans and Medicaid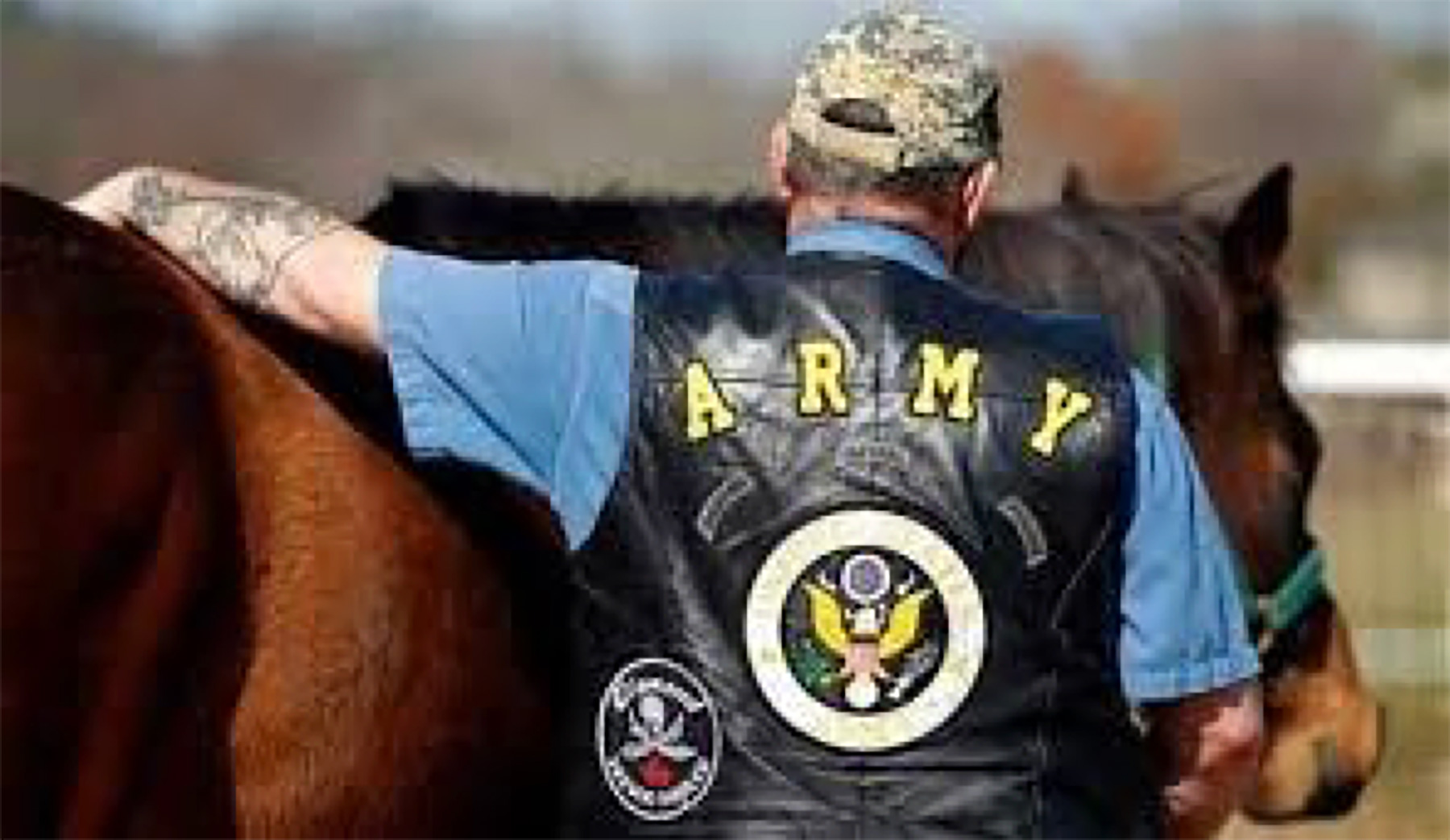 Want to be More Involved with EOTTR?  Want to make a difference?
Kathy Hamm, the Executive Director of DCTC, is an Army Spouse. So she knows – first hand – the challenges that can come with being a military family.  That's why we at DCTC are passionate about supporting Military Service Members, Veterans, and their families.
No matter which branch of service you served in, no matter which wars you fought, no matter your injuries, or medical situation, or mental health status: if you are active duty, a veteran, spouse, or a family member of someone who has served our country in any capacity – Dream Catcher Therapy Center is a place where you can feel respected, safe, and understood on your journey towards healing and reintegration.
In a press release article from September 11, 2011 entitled "EAGALA Military Services Launches Helping Veterans, Active Military, their Families, and Families of the Fallen Combat PTSD, Trauma, and Behavioral Challenges Through Equine Assisted Therapy,"Jimmy L. Walters, COL, USA (Ret) stated: "The EAGALA Model uses the horse to gain insight into behaviors and perceptions. The horse's reactions provide unbiased and real time feedback, breaking through the barriers that many military members experience in conversations with others who cannot begin to understand what we feel because we made it back. EAP provides a strategy for dealing with trauma in a way that makes sense to military service members." (SANTAQUIN, Utah, PRNewswire-USNewswire).
Unlike therapeutic riding, EAGALA model EAP utilizes ground-based activities where horses serve as metaphors, such as representing relationships with family or unit members, fears, strengths or aspects of self.
For More Information about Our Mental Health Programs, give us a call @ 970-323-5400 and ask for Tina.  We accept most insurance plans and Medicaid
War horses for war heroes - coming soon!
This new state of the art therapy program will pair qualified Veterans recovering from the traumas of war with wild Mustangs that have been ripped away from their homes and families.  Together they will train with world class trainers and therapists, bonding, learning to trust each other and learning to work together, building confidence and life skills. Donating to this project will help us create a world class therapy program for our veterans from Colorado returning home tattered and torn from war.
Silver Linings is a new program designed to assist seniors and families coping with Dementia and the early stages of Alzheimer's disease as well as seniors living with physical impairments.
Couples can participate together or as individuals in a unique program that harnesses the healing power of older horses, along with a skilled therapist to improve the quality of their lives. Recent studies have shown tremendous promise and we hope to help pioneer this program in Colorado. This will give older horses and older humans a chance at friendship, companionship, understanding, purpose, connection and healing. Caregivers or spouses can either participate with their loved one or they can take some time to sit under our giant willow tree, relax in the shade, enjoy some iced tea and read a good book in a peaceful relaxing setting. Your donations helped us to launch this program in 2018.
Coming Soon. Taking the Reins is a program for caregivers of people with Dementia. Through Kaiser Permanente Health Research and the Alzheimer's Association we have been awarded a grant to partner with Groundwork Ranch and four other facilities to pilot 'Taking the Reins'. Staff will attend a three day training session in Denver to learn about the program and we will then conduct a 6 week Taking the Reins Program here at the Ranch.